Arizona Desert Plants and Trees: Grand Canyon West trip
Happy New Year! I hope you had a wonderful Holiday Season. Mine was great. I spent part of it visiting the Arizona desert and the Grand Canyon for the first time. Always wanted to see this wonder of the world but mostly for its plants.
These photos above do not justify the intricate beauty and colours of the landscape. It is amazing! As these plants are new to me, I did a research to best to qualify them by name for you and me.
Bottom center is a magnificent Juniper

Top Right is Greenstem Paper Flower

Middle Left is Banana Yucca

Bottom Left is Whipple Cholla
The rest are mostly ornamental grasses and small bushes.
Although it was a cloudy day with periods of rain and quite chilly I really enjoyed visiting the gardens. These are just some of the photos I took.
I would love visiting again during the Spring and see all cactus in bloom!
Found the Botanical Garden which I also need to visit. Take a virtual visit!
Theme Gardens at the Springs Preserve
Chatting with locals I learned about the water shortage Nevada and Arizona are facing. Gardening has become a real challenge and especially if you have a lawn.
In fact, the government has an incentive program for residents to transition into desert gardening and landscaping. It is called Water Smart Landscapes Rebate. An update to existing grass into water-smart landscaping.
Although we are not facing this challenge right now here in Canada, I still think it is a great idea to make the best use of water in our gardens.
Absolutely love desert gardens! Imagine these beautiful plants in your patio.
Take a look at the stunning plant options! These are some of my favorite Cactus.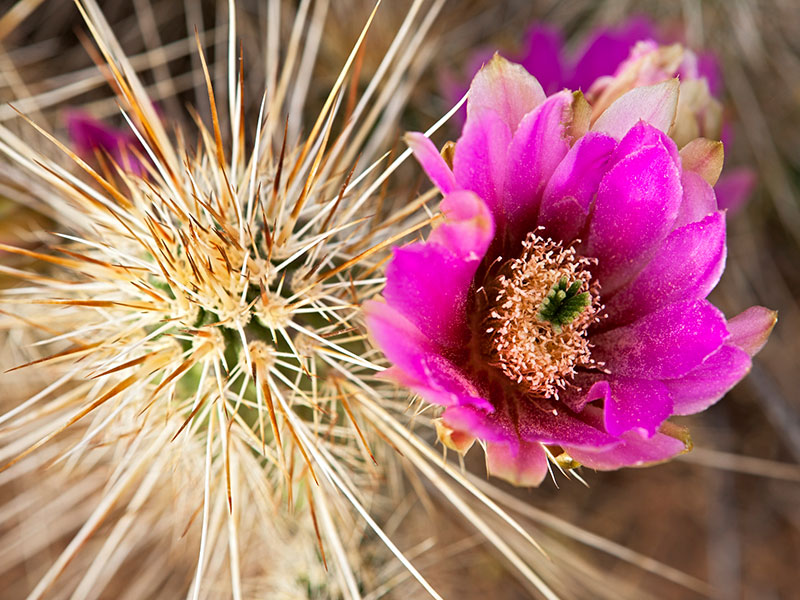 Las Vegas Valley Water District
For those who might be interested in learning more check:
Las Vegas Water District.
P.S. By the way, there is a growing cactus and succulents garden at home. Take a look

here

and

here

.
Disclosure of Material Connection: I have not received any compensation for writing this post. I have no material connection to the brands, products, or services that I have mentioned.